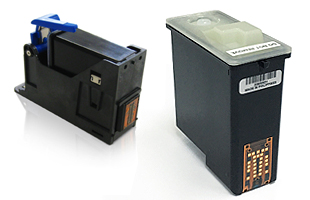 Thermal Inkjet Cartridges
Quick-dry MEK based solvent ink makes high-speed on-demand printing possible on curved, unabsorbed surface.
It can be used for various purposes, such as marking and coding.
●UNION's TIJ
1) Accomplish compatibility of "quick-drying" and "long decap time" by combining MEK based solvent ink with our original blending technology.
2) Conspicuous high density printing.
3) High performance of ink-jet stability and high-speed printing with 2-rows of nozzles.
4) Ink formulation along with customers' usage and request.
5) Long distance to printing objects.
●TIJ APPLICATION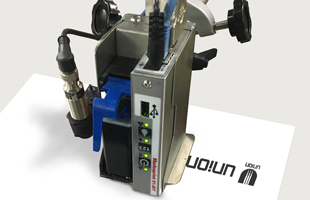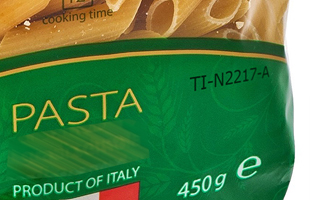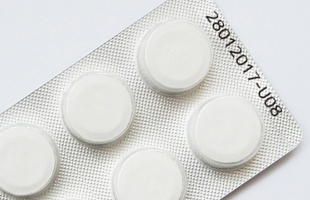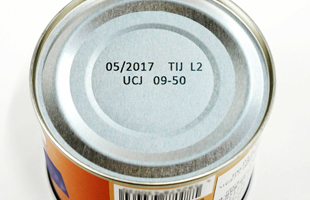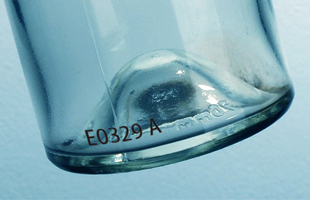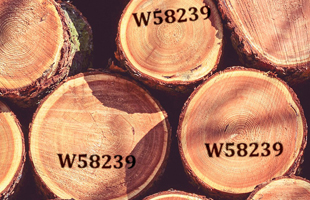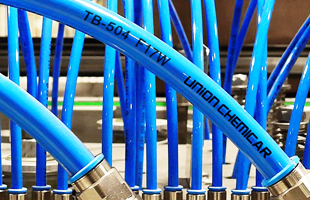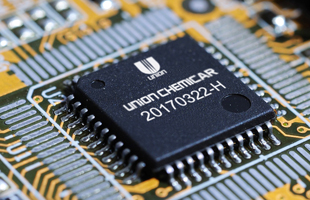 ●Video & Leaflet
TIJ promotional video
TIJ leaflet


(PDF)
●Thermal Inkjet Cartridges for Funai Printers
Do you need more information about our inks for thermal inkjet? Visit here!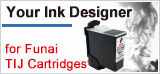 www.uc-inkdesigner.com