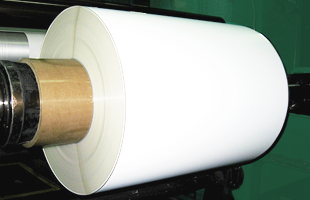 Correction Tapes
Correction tape is a must item at schools and offices. It resolves slow drying of correction liquid.
Union Chemicar, as a vital player, provide various stationary manufactirers with correction jumbo rolls.
There are various requirements, for correction tapes to meet, like tansferability, sharp and crispy transferred tape
and non-bleeding on the edge of the tape.
Union Chemicar always evolve, providing satisfaction to customer's requirements, to realize easy adaptations of our tapes
to customers' own cassettes.
Call us if you need a solution for high quality correction tapes.