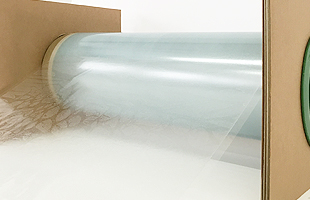 Glue Tapes
Paper gets wrinkled with liquid glue.
Hand gets sticky with glue stick.
Glue tape is the solution for those problems.
Union Chemicar provide various stationery manufacturers with glue tape jumbo rolls , and play a vital role
for their business.
Call us if you need a solution for high quality glute tapes.